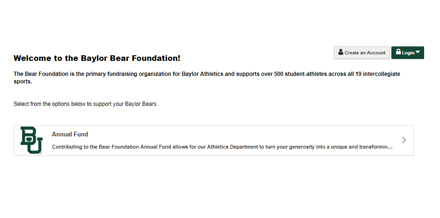 Use our new, online member platform to make a donation, set up a payment plan, update your contact info and change email preferences. If you're joining for the first time, start by creating an account and making a gift at your desired membership level.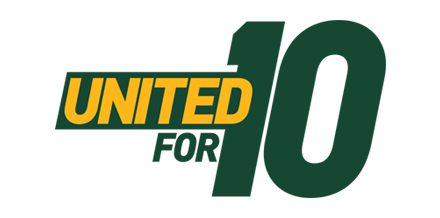 To further provide elite level opportunities for our 500+ student athletes in the areas of Academic Excellence, Athletic Success, Character Formation, and Spiritual Growth, the Bear Foundation would like to invite you to join United for 10, The Campaign for 10,000 members.
Learn More Here
COVID-19 UPDATE
The Bear Foundation remains open but our offices will be temporarily closed to the public due to the extraordinary health concerns surrounding the coronavirus (COVID-19). While we will not be able to accommodate in-person office visits during this time, our staff is available to assist via email at any time.

BBF office: bear_foundation@baylor.edu
Ticket office: athletic_ticketoffice@baylor.edu
Join the Bear Foundation
In addition to providing scholarships and support to student-athletes and Baylor athletics, contributions to the Baylor Bear Foundation provide donors with many other exclusive benefits. Some of these include preferred parking at athletic events; the opportunity to purchase priority football, men's basketball and women's basketball season tickets, away game tickets and post-season tickets; exclusive communications and updates from across Baylor Athletics; and a community of fellow supporters. The Bear Foundation membership year with corresponding benefits runs from June 1 through May 31 while the contribution payments are due in full by December 31 within the membership year.
WHAT THE BEAR FOUNDATION SUPPORTS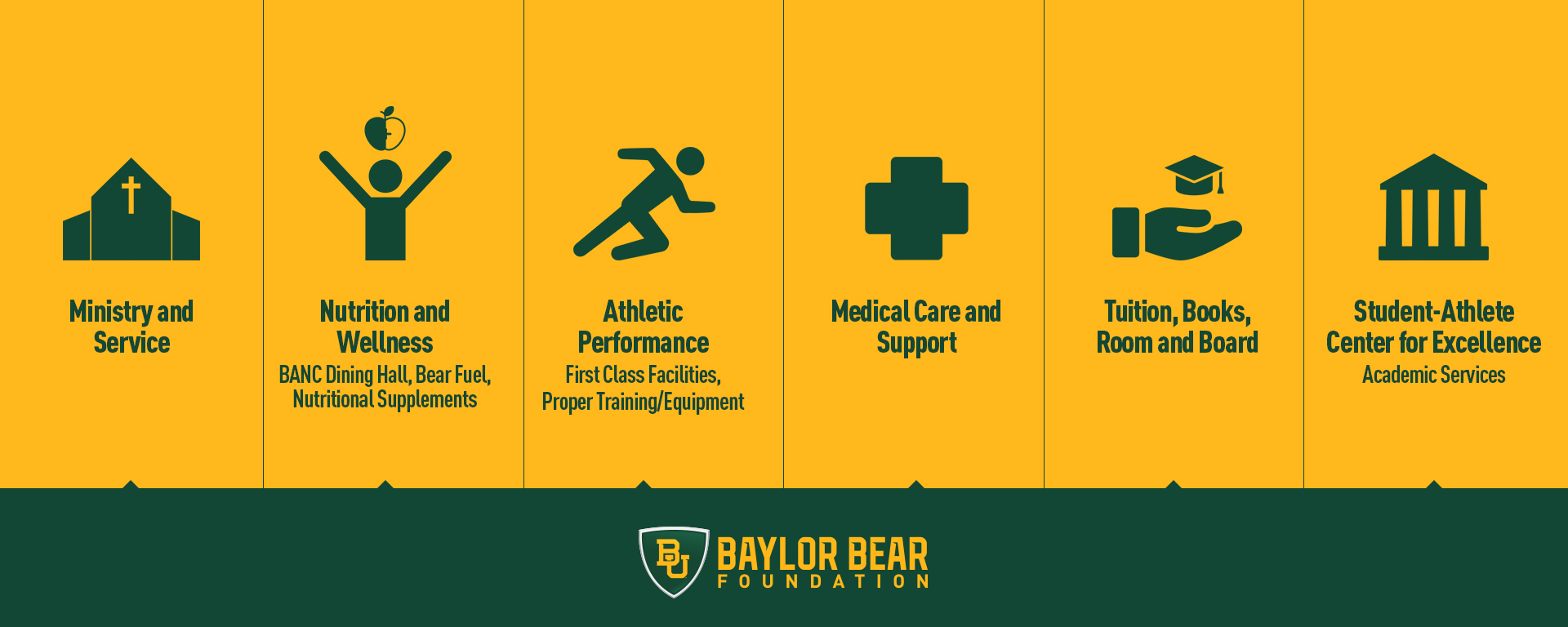 Bear Foundation Timeline
JANUARY 2020
2020-21 Payment Year Begins
JUNE 1 2020
2020-21 Member Benefits Begin
MID-JUNE 2020
2020-21 Men's and Women's Basketball Renewals
DECEMBER 31 2020
2020-21 Payment Year End Deadline
JANUARY 1 2021
2021-22 Payment Year Begins